16 Mar 2021
|
Covid-19
|
Design
|
Redefining Real Estate
Keys are handed over for LandAid House, ready to create homes for young homeless Londoners.
The last year has been hard for everyone. We have all had to make sacrifices, many of us have been home-schooling children. We have had to adapt and change constantly to keep up with regulations in our work, some of us and our colleagues will have been furloughed or even lost our jobs. 
But for many young people, the last year has been impossible. It is estimated that 40% of young people in London have now lost their jobs or are furloughed. So many were employed in the hospitality or retail sectors, on zero hours or casual contracts. Many do not have savings or family to fall back on. 
This means there are now thousands more young people without a home across the country. And in London, the problem is always more acute than anywhere else. 
That is why LandAid House is more needed than ever. Having the keys handed over from our contractors last week was such a magical moment for me as CEO of the charity that runs it - City YMCA London.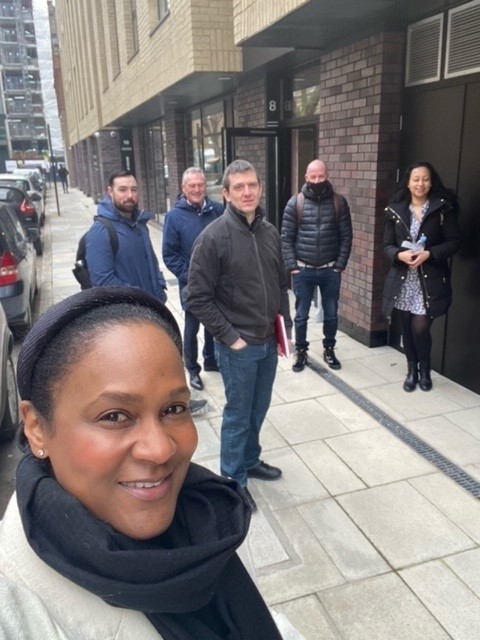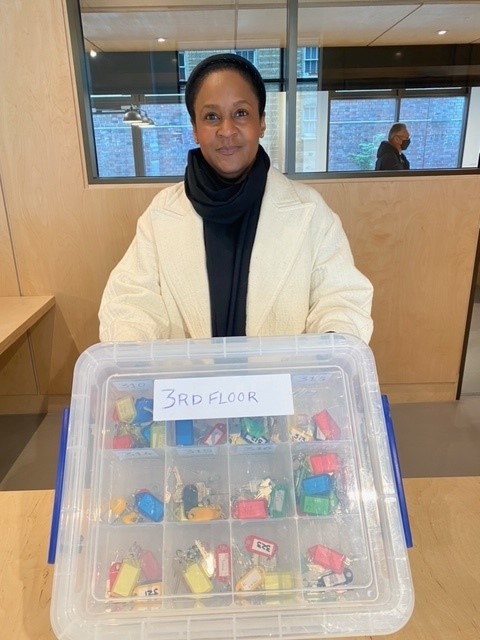 I have been CEO of City YMCA for 13 years and have seen thousands of young people pass through our old buildings doors. Thousands of young people who we have assisted so that they could go onto achieve their full potential.
Our old building just was not working. Long corridors of oppressive rooms and communal catering were not setting up our young people for success. And that is why we needed to redevelop it. The new building will be state of the art and the biggest of its kind in central London - over seven floors, it will provide accommodation for 147 young people at a time. It is a new set up that will give them the skills they need to move-on to independent lives.
A few months ago, in another newsletter, we asked for the support of BPF members to help us. And you did - so thank you!
We have got a busy few months ahead of us - fitting out kitchens, bathrooms, and bedrooms across all seven floors. Turning LandAid House from seven storeys of empty rooms, into seven storeys of homes. Homes which will support the young people who live in them to become independent, manage their money and bills, find and sustain employment and develop a much needed support network that will stay with them for long after they leave our four walls.
None of this would have been possible without the support of LandAid and the property industry, and I for one cannot wait to show you all what you have helped to create and lives you have helped to change. Thank you for helping us.