30 Mar 2022
|
Design
|
Environment and Sustainability
Reducing energy demand in pre 1900 blocks of flats: A case study
Dorrington Plc have revised their residential refurbishment model to reduce energy demand and to extend the lifespan of finishes. Dorrington residential portfolio comprises mostly pre 2000 stock and, currently, we are refurbishing flats in six Edwardian mansion blocks across southwest London. The design team have a goal to reduce energy demand as much as possible now by insulating the building fabric to reduce U value (the rate of heat transfer through a structure) so that internal finishes will not need to be disturbed in order to improve thermal efficiency and achieve net zero by 2050.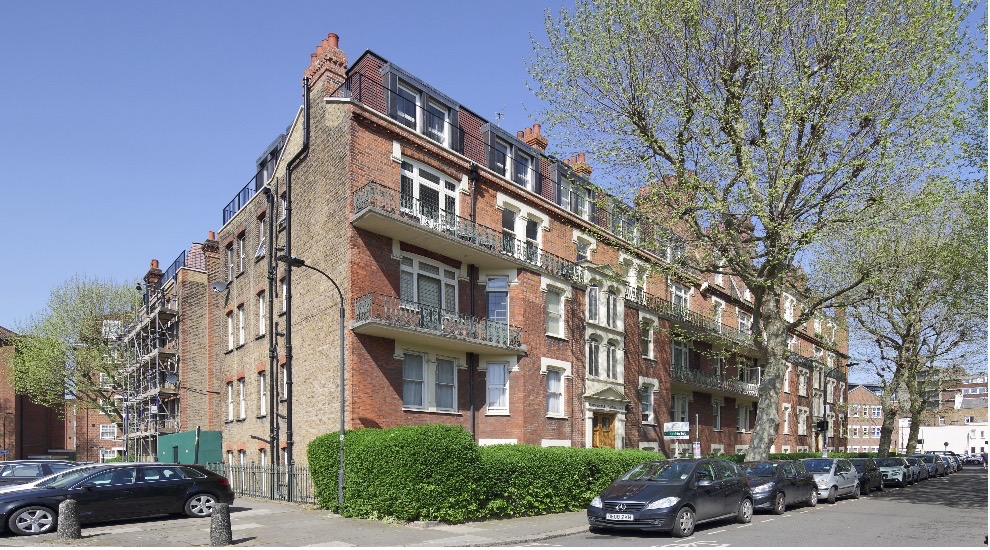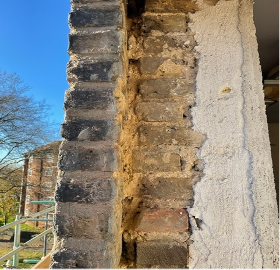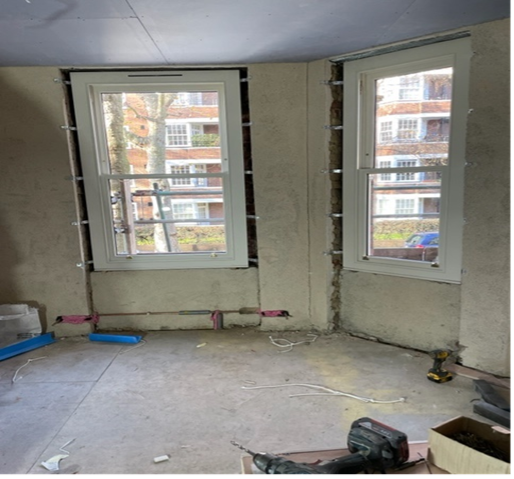 The insulation of floors and roofs has been a simple task with Rockwool installed between joists. However, the insulation of the external walls has been more difficult for the design team, including architects Gort Scott who are working on the block Bridge Avenue Mansions in Hammersmith.  
We have accepted for a long time that older buildings need to breathe and have adopted more contemporary repair solutions as a result. For example, when dealing with rising damp, we deal with cause and then apply lime plaster to allow the walls to dry out rather than sealing the moisture in with a new chemical damp proof course and a waterproof render.
Working with the design team on this portfolio it became apparent that allowing the building to breathe was fundamental to the wall insulation solution. The old methods of using plasterboard with a PIR insulation backing was not acceptable both because this would install a vapour barrier and would add to the fire load within the flat. It was suggested that wood fibre board would be a solution but, however well encapsulated this would be, we felt it would add to the fire load with an E fire rating. It would also be susceptible to deterioration in the event of water ingress from brickwork and external plumbing defects.
We then arrived at a product called Diasen Diathonite Evolution, which is a breathable insulating plaster comprising cork, lime, clay and diatomaceous earth. It has good thermal performance and elasticity, and the alkalinity prevents the formation of mould. Lime is also a much more sustainable material than cement.
We have applied two 25mm coats, one coat can be applied each day and then it is finished with a lime plaster Argacem HP. The walls are then decorated with a breathable emulsion.
The scheme has an EPC C rating when using this product based on the current SAP calculation principles. We have also commissioned a company called ArchiMetrics who are carrying out tests to establish the actual U values of the existing walls and the U values when the insulated plaster has been installed. This will allow us to adjust the amount of insulation applied, which is currently based on theoretical U values.
There are some disadvantages to this approach. The material is quite thick in comparison to normal plaster and will take up floor area which is particularly disadvantageous in smaller units. It is also very expensive to buy and requires specialist installers as well as having prolonged drying times, which impact adversely on programme and contract periods.
The first three flats are almost complete, and we are pleased with the results. The layout designs and joinery and finishes by Gort Scott combined with the energy efficiency measures have made the refurbished flats a great environment in which to live.