Events
Youth Homelessness: The BTR sector's role in tackling a post-pandemic crisis
Youth Homelessness: The BTR sector's role in tackling a post-pandemic crisis
Date & Time:
01 Jul 2021
09:30 - 11:00
Event Type:
Partner
Category:
Partner Event
---
This event is open to Members and Non-Members.
Event Details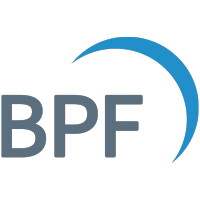 We are delighted to present Youth Homelessness: The BTR sector's role in tackling a post-pandemic crisis on 1 July 2021 at 9:30-11am – LandAid's campaign launch event for the Build to Rent sector, supported by the British Property Federation (BPF) and the United Kingdom Apartment Association (UKAA).
LandAid is seeking to provide 1,000 homes for young people facing homelessness by 2024, with each property sector contributing to that success in different ways. For the Build to Rent sector, we are looking for a commitment from Build to Rent operators to donate discounted units to LandAid-supported charities working with young people who have been homeless, but are now ready for independent living. These homes will have a direct impact on those young people helping them on their path to employment, secure housing and a brighter future.
The launch event will provide further detail on the campaign and next steps for members to sign up and contribute to tackling youth homelessness and will be hosted by Alex Notay (Placemaking and Investment Director, PfP Capital).
We look forward to seeing you all at the launch event on 1 July and we hope that you will all pledge to contribute to this worthy cause.